I have studied in UK, I hold Masters Degree in Psychotherapy, a Certificate in Refugee Counselling and a Certificate in Clinical Supervision. I am an Accredited member for British Association for Counselling and Psychotherapy (MBACP) and Registered Psychotherapist UK Council for Psychotherapy (UKRCP).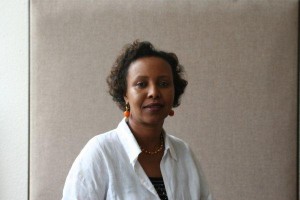 I have 10 years of practical experience as a counsellor, working with clients over a wide range issues and variety of cultural backgrounds.
I am able to offer therapy in Arabic, English and Somali language.
Also I offer therapy and supervision for trainee students and counsellors.
I am a fully qualified Counselling Psychotherapist, an accredited Member British Association for Counselling and Psychotherapy (MBACP) and I work within the BACP Ethical Framework. Also I am a Registered Independent Counsellor/Psychotherapist (UKRCP).
I trained in Birkbeck College (University of London) and hold (MSc) Degree in Psychotherapy, Certificate in Refugee Counselling, Certificate in Group therapy from Institute of Group Analytic (IGA), Certificate of Group Therapy from WPF Counselling and Psychotherapy and Certificate in Clinical Supervision from Society of Analytic Society (SAP).
For the last 22 years I have gained my experience in a variety of settings including my own private practice, part-timely working 18yrs as family and children Social Worker, 12yrs as head of College Administrator and lecturer, 7yrs as Counsellor for organisation working with women who suffered domestic violence (Maya Centre Counselling for Women), Refugee Support Service, many Ethnic Minority Communities, as well as worked and still working the NHS Trust both Secondary Care and currently working Primary Care.
My experience in life has been drawn from living and moving around the world as diplomat, fled from a war zone suffered many losses, learned from the experience and looking life with openness, understanding and appreciation and respecting differences. I worked diversity in variety of different cultures. I am fluent in Arabic, Somali and English language and offer therapy for the 3 languages equally.